Welcome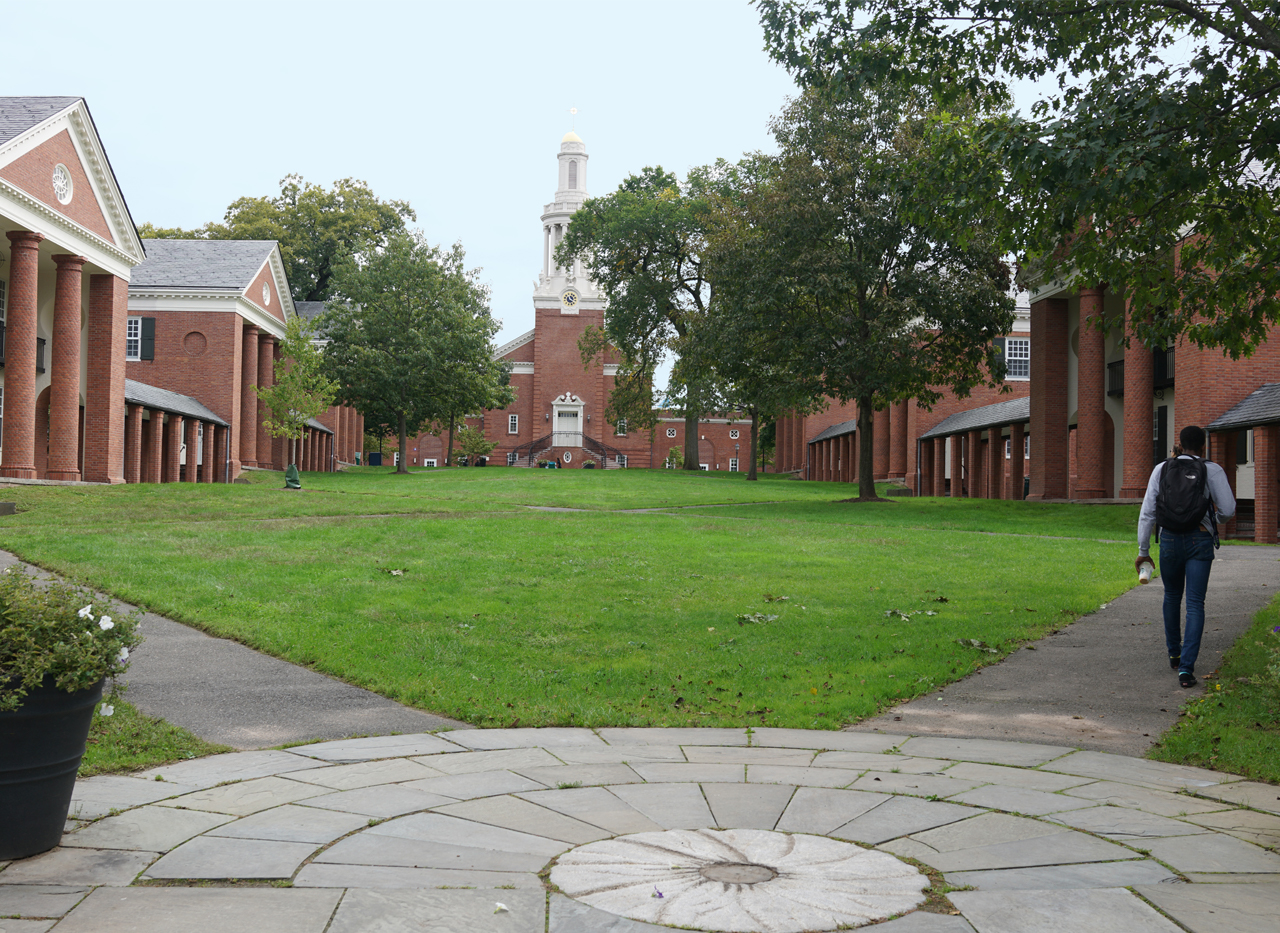 Annual Giving
The Annual Fund is the lifeblood of Yale Divinity School. Rarely has the School seen our volunteers and donors step up as generously as they did in the spring of 2020 to support students struggling with the effects of the global health crisis. With every dollar raised going to student financial aid, the YDS community is exceedingly grateful to those who give.
To learn more about or make a gift to the Annual Fund, please email Debby Jagielow, Director of Alumni Engagement and Annual Giving, or call (203) 432-3871.
Annual Fund gifts of every size are integral to our success.
Annual Fund Giving Levels
% of Donors
% of Funds

Nathan Hale Associates

$10,000+

0.3%
18.8%

Marquand Society

$5,000–9,999

0.8%
11.4%

Edwards Circle

$2,500–4,999

1.4%
10.4%

Beecher Benefactors

$1,000–2,499

6.7%
22%

Bushnell Sponsors

$500–999

7.9%
11.1%

Stuart Associates

$250–499

13.7%
10.4%

Contributors

$1–249

69.1%
15.9%
93%
Percentage of YDS students receiving financial aid
$371
Average amount of gift to YDS annual fund
3rd
Rank in alumni giving among Yale professional schools
Challenge gifts raise fast funds
Motivated to provide students with essential financial aid, YDS alumni and friends raised over $107,000 in two distinct challenges in May and June.
In May, an anonymous donor sponsored a YDS Financial Aid Challenge of $25,000. The challenge was a 2:1 match for recent graduates (Class of 2010 and later) and a 1:1 match for graduates prior to 2010. The challenge surpassed its goal, attracting $29,375 in gifts from 103 alumnae and alumni, 30 percent of them recent graduates.
In June, several members of the Dean's Advisory Council mounted a challenge to bring in 100 additional alumni donors in the final seven days of the fiscal year. Dramatically exceeding its target, the challenge garnered 147 new contributions totaling $27,865 and activated $25,000 in challenge funds.

The highest annual giving recognition level, the NATHAN HALE ASSOCIATES recognizes generous donors who contribute $10,000 or more to the Annual Fund, 100 percent of which is directed to student financial aid. Nathan Hale Associates have a YDS scholarship named in their honor for the following academic year.
The giving society is named for Nathan Hale, a member of Yale's Class of 1773 and a famous Revolutionary War figure who volunteered to be a spy under General George Washington's direction.

The support of CLASS AGENTS, over 100 of whom work year-round to increase support for YDS, was a big boost in the spring of 2020. When the Covid-19 pandemic disrupted students' lives and studies, Jessica Anschutz '07 M.Div., chair of the class agent program since 2008, appealed to agents and members of the Alumni Board for special assistance. They answered the call, reaching out personally to fellow alumni and alumnae through phone calls, emails, and letters.
"Class agents are invaluable every year, but their peer-to-peer outreach this year was impressive," Anschutz said. "We are grateful to those who went above and beyond their regular volunteer outreach."
Alums rush to students' aid
Within our peer group of over 100 university-based divinity schools, YDS consistently ranks among the highest in the percentage of alumni giving. Closer to home at Yale, YDS ranks third among the 13 graduate and professional schools in annual fund participation with a rate of 24 percent, illustrating the tenacity and dedication of our alumnae and alumni.
Investment in the Annual Fund helps produce exceptional graduating classes. In June, degrees were conferred upon 134 students: 65 receiving the Master of Arts in Religion (M.A.R.), 58 the Master of Divinity (M.Div.) degree, and 11 the Master of Sacred Theology (S.T.M.) degree. The youngest of the graduates was 23 years old, and the oldest 84. The new graduates are heading into ministerial positions, further graduate study, nonprofits, and other fields.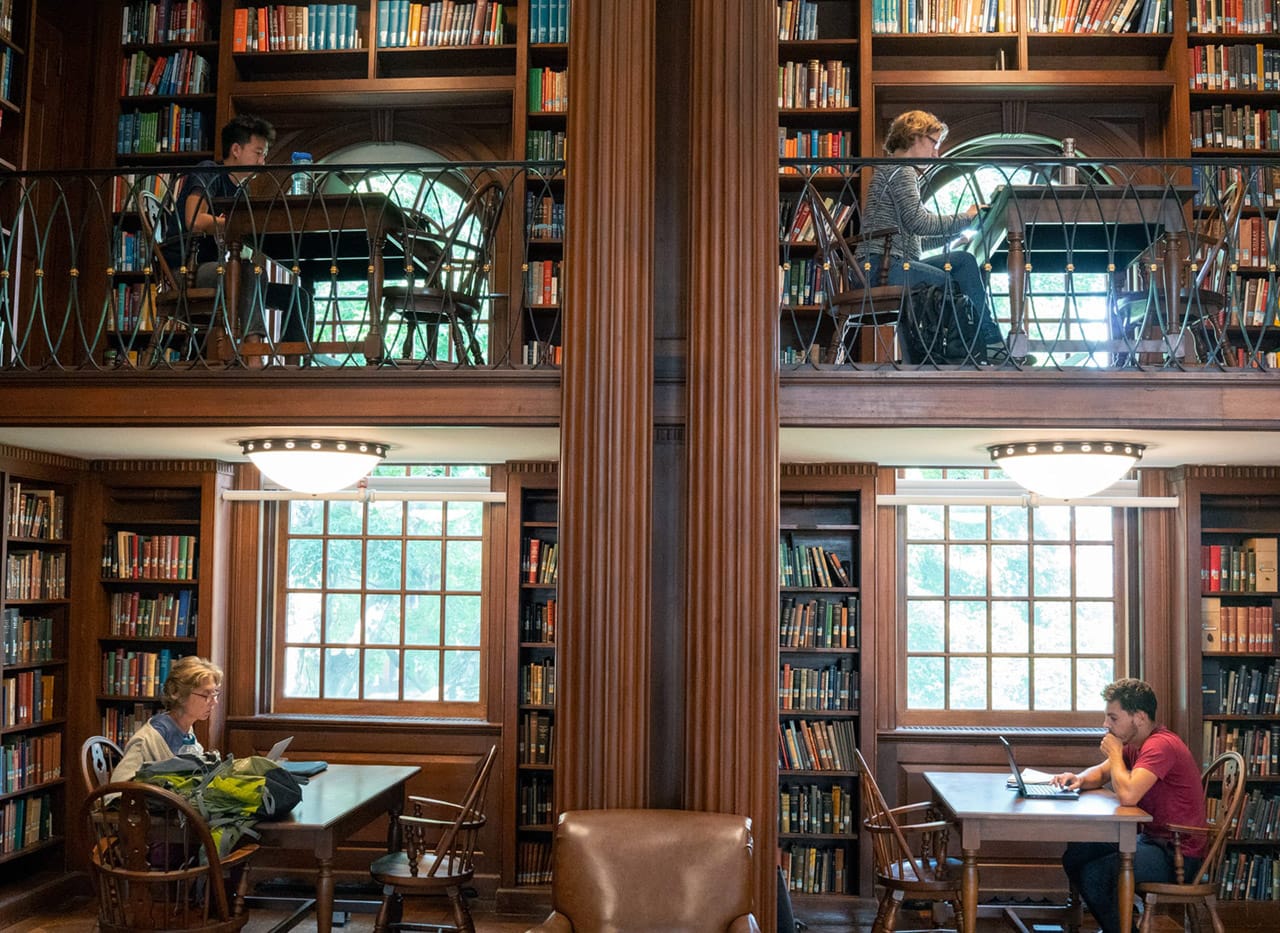 Major Gifts
Major gifts and planned gifts allow donors to have a transformative impact and allow the Divinity School to enhance excellence across facilities, programs, and faculty. YDS is grateful for the opportunity to discuss ways you might help us fulfill our mission by making a major gift. Naming opportunities are available.
To learn more about ways to give, please email Barbara Sabia, Senior Director of Alumni Engagement and Development, or call (203) 432-4791.
Largest gift in school history made by George and Carol Bauer
Thanks to the generosity of George and Carol Bauer, YDS has received the largest commitment in school history and one of the leading gifts ever given to a divinity school. George and Carol and their family are contributing $15 million for the Living Village student residential complex.

Although not alumni, the Bauers care deeply about the role YDS plays in creating community and in training students to serve after Yale. George said, "We are always impressed by YDS students, and we know they are going to be the next generation of leaders for the church and world."

George is a longtime member of the Dean's Advisory Council and is a former Trustee of Andover Newton. Carol, too, has been a loyal friend to YDS, both as a financial supporter and contributor to our students' career preparation. One of the chaplains at Norwalk Hospital, she has trained students planning to pursue chaplaincy after Yale.

George and Carol have three children and five grandchildren. The Bauer Family Foundation, founded in 1989, supports education and health care internationally.

"The Bauers are visionaries who embody Christianity and who have consistently used their resources to express their values both at YDS and elsewhere," said Dean Greg Sterling.
Mary Goodman Circle of Donors grows by 23 new members in 2019–20
The Mary Goodman Circle is named for the operator of a nineteenth-century New Haven laundry business who was the first person of color to donate to Yale. YDS created the cumulative giving society in 2016 to recognize Goodman's legacy and others who have made leadership gifts. It has 238 individual members, with 23 new members and a total of $20,516,361 in new commitments this fiscal year.

The Circle recognizes individual donors whose cumulative giving reaches $50,000 or more to YDS and/or the Divinity School's partners on the Quad. The highest level recognizes those who have given $1 million or more in their lifetimes. Donors who join by 2022, the year of the YDS Bicentennial, will be recognized as charter members.

Mary A. Goodman gave the entirety of her estate to Yale (approximately $5,000 at the time) to establish a scholarship fund. More than seventy-five years before the Civil Rights movement began, she requested that her gift benefit "young men in preparing for the Gospel ministry, preference being always given to young men of color."

READ MORE about Goodman and the students who benefit from her generosity.
Sam and Ann Croll make $1 million gift to support development of Living Village
Samuel W. Croll III '75 M.A.R., and his wife, Ann, have made a $1 million commitment to the Living Village project. The Crolls' gift brings the Divinity School closer to realizing its vision for a first-of-its-kind student residential complex meeting the standards of the Living Building Challenge. As co-chair of the Dean's Advisory Council, Sam has focused on sustainability efforts at YDS and advocated for innovation in the return of student residences to campus.

"The Crolls have been instrumental in the development of the Living Village and will now be keys to its reality," Dean Greg Sterling said. "Sam has made multiple trips to sites from Massachusetts to Washington as we have planned the Village …

… His insights have always been valuable and his support unwavering. Sam and Ann have now stepped forward as leaders in another way."

Samuel W. Croll is the CEO of CR Ocean Engineering, LLC, a firm specializing in the development of sustainable technology for the maritime industry.

"During the past decade, Yale University has signaled its commitment to sustainability with such programs as the Yale Sustainability Plan 2025 and the Yale Sustainability Leadership Forum," Croll said. "The Living Village at YDS, designed to meet the rigorous standards set by the Living Building Challenge, will serve as a distinct acknowledgment of that commitment."
Clyde Tuggle and Mary Streett give $1 million in unrestricted funds
Clyde Tuggle '88 M.Div. and his wife, Mary Streett, made a $1 million commitment to YDS to be used for the Divinity School's area of greatest need. YDS plans to apply the gift to the planned Living Village student residential complex.

"Clyde has been an invaluable advisor and supporter," Dean Greg Sterling said. "He personifies how the values of a divinity school education translate into global business leadership. While serving as a senior executive for Coca-Cola, Clyde traveled the world acting as an ambassador for Coca-Cola, not only growing stronger businesses but also leveraging the company's influence to build healthier communities. Those same values are reflected in his and Mary's generous gift to the School."

Clyde Tuggle is a cofounder of Pine Island Capital Partners, a Washington, D.C.-based private equity firm. He previously spent thirty years at The Coca-Cola Company, where he held multiple senior management roles including President of Coke's Russian, Ukraine, and Belarus business and leading global public affairs and communications. Mary Streett is Senior Vice President of Communications & External Affairs for BP Americas.

"My alma mater continues to inspire me and many others," Tuggle said. "Mary and I trust that the School's leadership will continue to deliver the type of transformative experience from which I so richly benefited."

Clyde has two children, Paden and Helen, the latter a 2017 Yale College graduate. Clyde and Mary reside in Washington, D.C.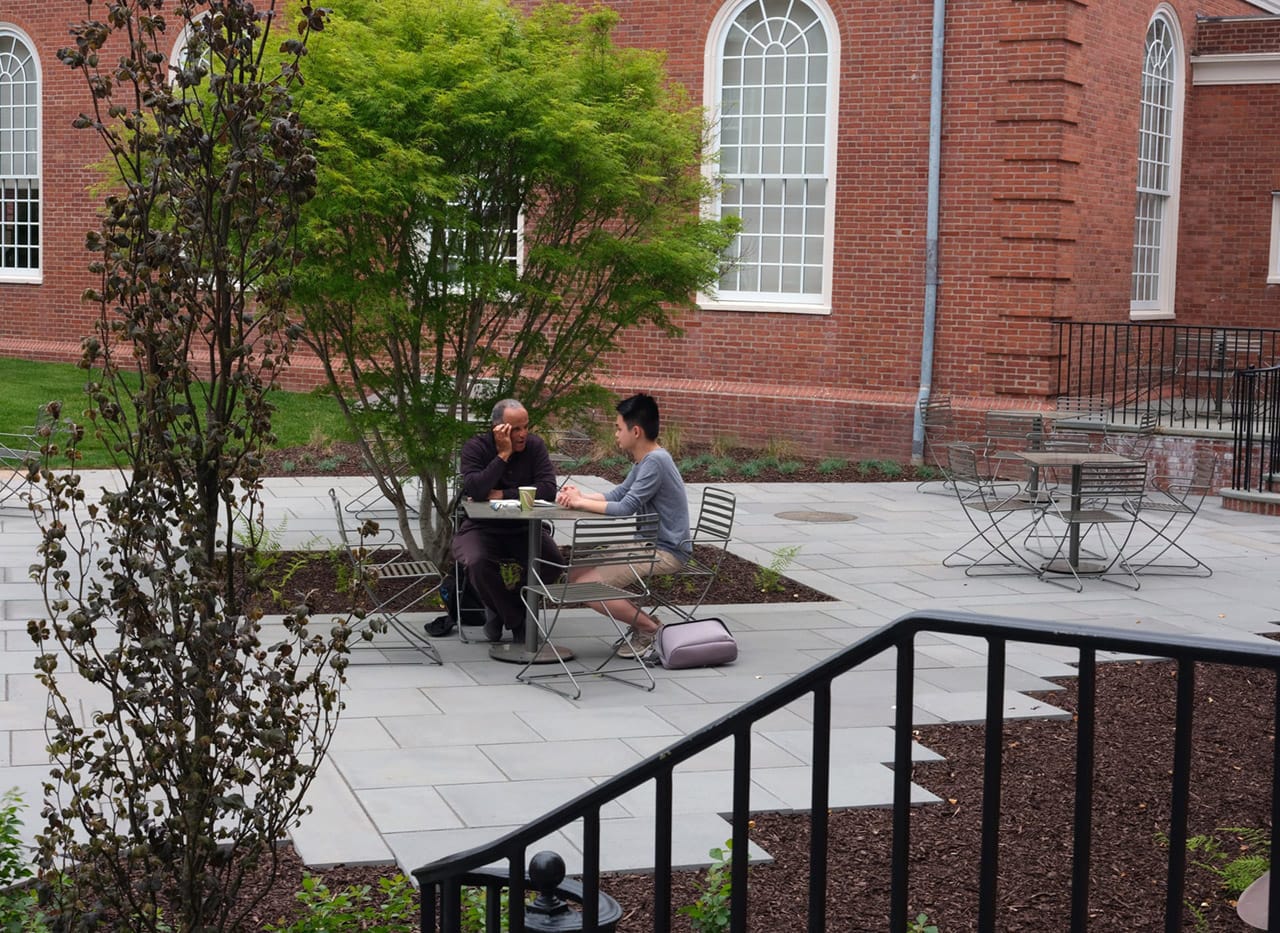 Scholarship Funding
Each year, donors endow new scholarships and add to existing scholarship funds in support of our students. Meeting student financial need is critical to strengthening the Divinity School's capacity to train students for leadership in the church and world.
To learn more about scholarship funds, please email Barbara Sabia, Senior Director of Alumni Engagement and Development, or call (203) 432-4791.
Increasing the amount of aid available to students continues to be our top financial priority.
Recent Growth of the Endowment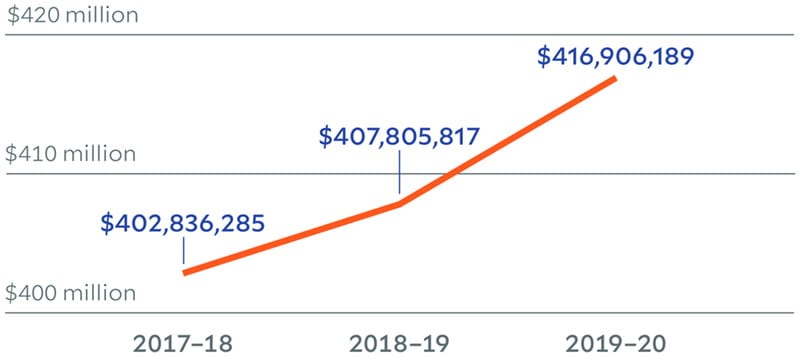 Colonial Clergy Society Endows $100,000 Scholarship Fund

With a gift from the Society of the Descendants of the Colonial Clergy, plus a match from the School, YDS is creating the Society of the Descendants of the Colonial Clergy Endowed Scholarship.

Gail A. Thomas, Governor General of the Society, noted how Yale educated leading clergy in the thirteen colonies. "Colonial Clergy will continue to support the education of men and women who will devote their lives and careers to spreading the faith of our forefathers," she added.

"YDS is deeply grateful to the Society for their commitment not only to remember the past, but to build the future," Dean Greg Sterling said. "Their support is particularly noteworthy because it is a direct bridge between the origins of Yale University and our present mission."

Members of the Society of the Descendants of the Colonial Clergy, founded in 1933,  are people whose ancestors served colonial churches in the seventeenth and eighteenth centuries. The organization long endowed scholarships at Andover Newton Theological School, and has transferred its commitment to Yale. The organization conducts research, promotes religious freedom, and funds scholarships.
Touching Tribute

Jennifer Boger '71 M.A.R. and John "Jack" Boger '71 M.Div. originated the Pauli Murray Endowed Divinity Scholarship in honor of Anna Pauline "Pauli" Murray (1910–1985), a Yale Law School graduate, civil rights activist, feminist pioneer, author, professor, and the first woman African American Episcopal priest. Murray received an honorary degree from YDS in 1979.

The fund will help YDS move closer to its goal of meeting 100 percent of students' demonstrated scholarship need and becoming essentially tuition-free for the vast majority of students.

"We didn't know Pauli Murray, but she touched our lives. In the same way, we hope students will follow their own deepest sense of who they are and what their faith says to them and what it might require of them in the larger world, with assurance their efforts are supported."

— John "Jack" Boger
Lynn Fund Grows from Memorial Gifts

The Robert W. Lynn '52 B.D. and Katharine W. Lynn '48 M.N. Endowed Divinity Scholarship was established by daughters Elizabeth and Sarah Lynn to celebrate the lives and work of their parents. The fund began with gifts received in memory of Bob Lynn and continues to accept donations aimed at making YDS essentially tuition-free for qualified students.

Serving simultaneously as dean of Auburn Seminary and professor at Union Theological Seminary, Bob encouraged much-needed attention to the institutions and history of theological education. Over fifteen years with Lilly Endowment, Inc., he developed grants programs addressing how American religion might serve the common good. As a member of the Yale Corporation, he chaired the search for Yale's twenty-second president, Richard Levin.

Kay Lynn was president of her class at Yale School of Nursing and went on to work in public health and women's reproductive health. She lives in Maine.

The Lynn family hopes the fund will "help future religious leaders and scholars find their way to their best work and service."
Six scholarship recipients in their own words
"When I applied to YDS, I came with the intentions of developing a theological language to understand God's existence and the divine response to human suffering, particularly concerning the disabled community. To my surprise, YDS has taught me to see the world and to love the world as it is while striving to bring about peace and justice, and to trust God along this journey."

—Shancia Jarrett '19 M. Div., '20 S.T.M.

"I chose YDS because of the world-class faculty, but I found the faculty I studied with were more than brilliant scholars. They are also formative mentors who take real interest in their students. I was surprised to have professors who were so accessible. I benefited from them in and out of the classroom."

— Christopher Atkins '20 M.A.R., currently Ph.D. student at Yale

"I am so glad to have the ability to stretch outside my comfort zone, learn from differences in spirituality, and expand my own understanding of the church. Worshiping with my fellow students and professors at Marquand Chapel at least once a week has served as a brilliant reminder of the beauty of the tapestry-like faith we share."

— Cecilia Bellamy '21 M.Div.

"What I am most grateful for is being surrounded by my 'tribe.' It is a blessing to call as friends and future colleagues in ministry such accomplished and brilliant classmates who are also incredibly passionate about serving and changing the church so that it might better reflect and serve the world. I cannot imagine my education, my spiritual formation, and vocational discernment without the YDS community."

— Geronimo D. Desumala III '21 M.Div.

"Through my work abroad, in New Haven, and at YDS, I have learned the importance of working with those on the margins of society, to transform and be transformed. Christ dwells with those on the margins and that is where I see myself with him. My scholarship support allows me to focus on my studies, work, and family, and for that, I am incredibly appreciative."

— David Rivera '21 M.A.R.

"Financial aid support enabled me to launch directly into YDS after college. Without it, divinity school would have been many years away for me. My calling is rooted in meeting the people of God where they are and helping them see God's love and Holy Spirit at work. The ability to focus exclusively on my development into a pastor allows me to answer God's call as swiftly as I can."

— Kelsey Creech '22 M.Div.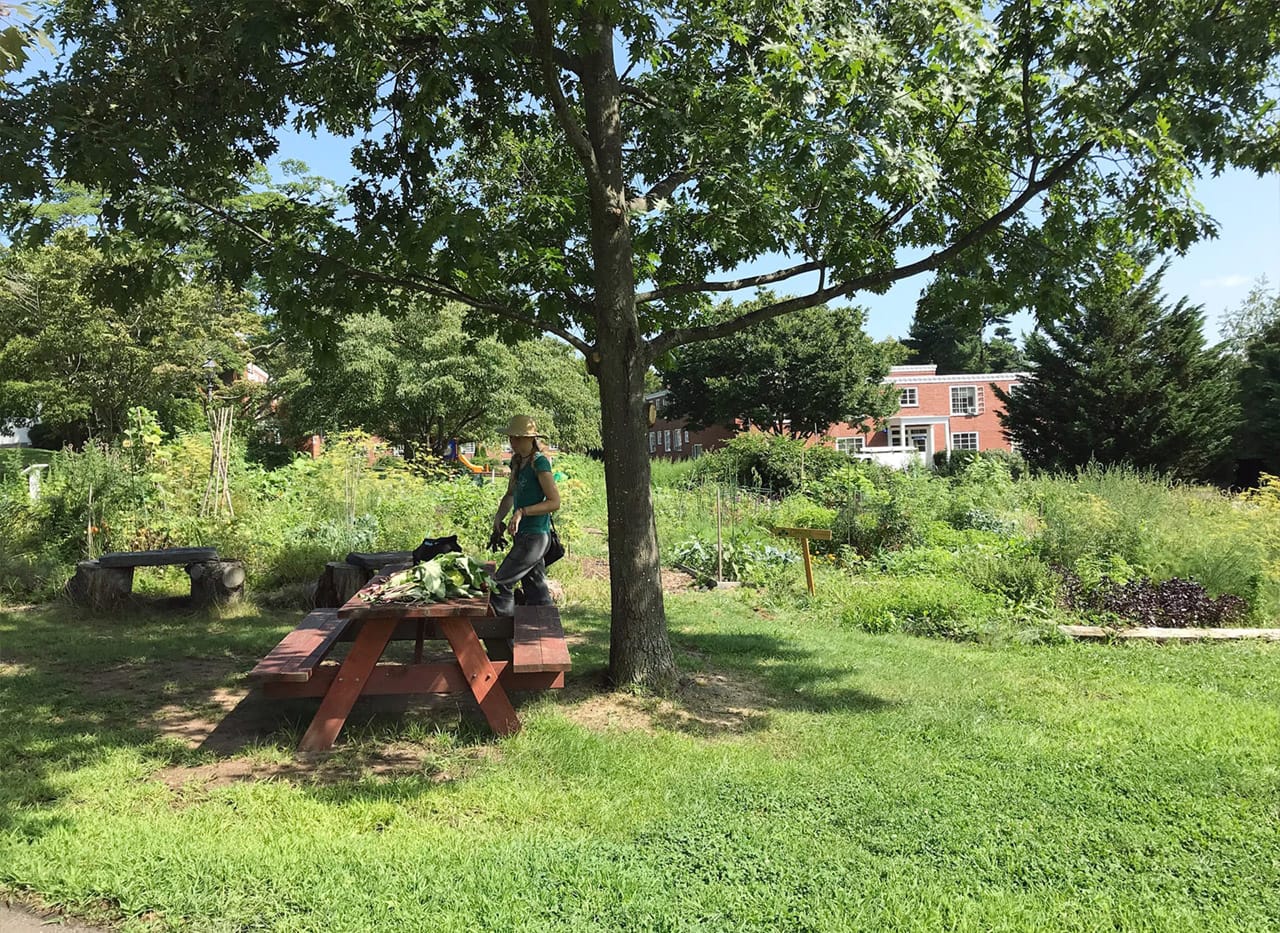 Public Affairs
Extraordinary times require extraordinary effort. YDS supporters, volunteers, students, and faculty showed their mettle in facing the crises affecting our world and campus in the 2019–20 academic year.
'FROM WORDS TO WORK':
PANEL ON DISMANTLING RACISM

Dean Greg Sterling and YDS faculty members conducted a panel on June 18 exploring actions needed to confront racism. The panel included four faculty members: Harry Attridge, Anthea Butler, Willie Jennings, and Laura Nasrallah. The group addressed questions from Dean Sterling, as well as a handful of pre-submitted audience questions, on actions individuals and society can take to dismantle racism in America and the theological and ethical issues at stake in the effort.

During the discussion, Willie Jennings, Associate Professor of Systematic Theology and Africana Studies, said, "I am encouraging everybody to be angry right now, and to find a way to see the anger as a shared project that bind us to God's righteous indignation. The challenge is not to let anger move into hatred …  Once we enter hatred, then we open ourselves up to violence."
'LIFE AND DEATH DECISIONS': PANEL EXPLORES COVID-19 ETHICS

Dean Greg Sterling kicked off a discussion on ethics surrounding the coronavirus pandemic by pointing out a need for church and society to consider health issues in relation to economic issues, pastoral issues, and the role ministers and chaplains can play in caring for people who are suffering. The panel included four faculty members: John Hare, Jennifer Herdt, Willie Jennings and Kathryn Tanner.

Kathryn Tanner, the Frederick Marquand Professor of Systematic Theology, urged audience members to challenge the frequently heard framing of the pandemic as a trade-off between public health and a swift economic recovery. "I think raising such structural questions is necessary if we are to act towards one another as God acts towards us as our Creator and Redeemer," Tanner said. "God doesn't intend our lives to be organized as zero-sum games, and we need to do whatever we can do to avoid them."
REMOTE SUMMER INTERNSHIPS

With the Covid-19 pandemic disrupting the summer internships that play such a key part in students' educations, YDS devised an innovative solution: a new Summer Digital Faith Internships program. The program more than doubled the number of students served in a typical summer, developing digital positions for forty-four students. And, YDS was able to offer stipends to all.

In addition to churches, YDS placed students at non-profit agencies in the arts, environment, health care ministries, domestic violence organizations, and a post-incarceration agency, among other settings. Though much of their work was done online, students were held to the same requirements as for regular internships such as training and goal-setting, and they received course credit for their efforts.

"Summer internships are central to our learning community," said Bill Goettler, Associate Dean for Ministerial and Professional Leadership. "Students discovered creative ways to help and stay connected in a time when most normal connections weren't possible."

NIA CAMPINHA-BACOTE '21 M.DIV. was excited about her summer. She planned a bi-vocational internship, whereby she would work for two organizations under one supervisor in Chicago, following a scheduled trip to Peru with the Institute of Sacred Music, where she is earning a certificate in addition to her YDS degree. Her dual role would include pastoral care, Bible studies, and peace gatherings for Harmony Community Church, and creation of devotional materials as well as faith-based and clinical curricula for Lawndale Christian Health Center.

"The Peru trip was canceled, and then I found out I couldn't go to Chicago either. Life was paused with the pandemic. I felt real loss," she said.

Yet despite her inability to travel to the site, the internship went forward. At the start, Nia performed her duties remotely. Among them was leading Bible studies over Zoom. In one instance, a woman and her young daughter, who were participating via cellphone as they walked in their neighborhood, witnessed a shooting on the street during the discussion. As the group's leader, Nia had to switch gears in a flash. She transitioned from reading to singing, relying on her voice and keyboard to comfort the two during the traumatic situation. Nia and the other Bible study participants prayed and sang the mother and daughter safely home.

Nia ultimately was able to live in Chicago for a few weeks to meet her supervisor and serve the church and health center. After graduation, she hopes to pursue an opportunity where she again can offer relational and spiritual care for people. "The internship," she says, "confirmed and affirmed my love for pastoral care in a bi-vocational setting."
HEARTFELT MESSAGES FOR THE CLASS OF 2020

More than 170 alumni from five countries and 39 states, representing classes from the 1950s to 2019, sent words of encouragement and congratulations to graduates once YDS knew Commencement would not be held in person on the Quad. The messages were shared via email to the Class of 2020. Six examples follow:

"Congratulations! Consider our words of encouragement your virtual procession to get your diplomas. You are surrounded by a cloud of witnesses who are proud of you, who wish the best for you, who are standing with you in joy even amidst uncertainty and fear."

— Miriam Samuelson-Roberts '15 M.Div., Minneapolis, Minnesota

"You will always remember your Divinity School graduation. It will remind you that life can be harsh, unforgiving, and sometimes deadly. But it will also make you realize that the God we love and praise is always watching over us… As you begin your life's work, know that you are not alone. May His love guide and sustain you."

— Jim Carr '74 M.A.R., Wheaton, Illinois

"While nothing will make up for the lack of your well-deserved graduation events and ceremonies, I pray you will feel enfolded in the love of the wider YDS alumni community you are now joining, and even more importantly that you sense that divine voice that speaks deep into your spirit: 'Well done, good and faithful servant.'"

— Kate Heichler '02 M.Div., '04 S.T.M., Newburg, Maryland

"Everyone I know believes his or her graduation from seminary was unparalleled, but yours really is… Though you won't be able to breathe the same air, you will be animated by the same Spirit. Though you won't be able to embrace each other in the flesh, you will find the divine meeting place in your hearts. Though you won't be able to go out to eat together afterwards, you will feast on the memories you have made together forever. It sounds a little like heaven, doesn't it? Wishing you a little bit of heaven on May 18."

— Barbara Brown Taylor '76 M.Div., Clarkesville, Georgia

"I hope you allow yourselves a few moments to grieve what could have been—the procession downtown, the smiling faces of your loved ones, the conferral of your degrees, and the toasts in your honor. I hope, too, that you allow yourselves to celebrate your accomplishments, remembering how difficult your road to graduation must have been at times. And yet you persisted."

— Suzanna Krivulskaya '11 M.A.R., San Diego, California

"We all have been better equipped to cope with life's challenges because of our time at YDS… My YDS graduation occurred fifty-six years ago. I am now ninety-five years of age and still enjoying life. Much of my enjoyment in life comes from continuing to read, study, and serve as YDS inspired me to do. May it be so for you as you journey through the life ahead of you."

— W. Curtis Lee '64 M.Div., Newburgh, Indiana
From the Quad
BERKELEY RAISES $1 MILLION FOR NEW SCHOLARSHIPS, ANNUAL AND PLANNED GIVING ALSO GROW

Expressing their commitment to preparing future leaders for the church, Berkeley Divinity School supporters joined forces to raise $1 million for new scholarships during the 2019-2020 academic year. In addition, supporters responded strongly to the Berkeley annual appeal with gifts topping $663,000.

"A hearty thank-you and congratulations to Berkeley trustees and friends for stepping up so strongly to support Berkeley students and the communities they will serve after they complete their divinity education," YDS Dean Greg Sterling said.

 

In addition to the scholarship and annual fund support, the Berkeley community is grateful for the generosity of the newest members of the Bishop Berkeley Society, Mary Johnstone '89 M.A.R. and Robert L. Johnstone III. The couple joined the planned giving society by establishing a $1 million annuity.

"Future ministry will be very different," Mary Johnstone said, "yet my faith gives me hope that Berkeley has the courage to follow God's continual call 'into the regions beyond.' As Berkeley enters its fiftieth year of affiliation with Yale Divinity School in 2021, it is our hope that our legacy gift will encourage and enrich [the next generation of Berkeley Divinity School students] in your ministry and leadership."

 
TRUSTEES AND SUCCESSFUL MATCHING FUND CHALLENGE BUOY ANDOVER NEWTON

Andover Newton Seminary at YDS celebrated a 28 percent increase in giving to the Annual Fund — thanks in large measure to the generosity of trustees and a successful matching fund challenge. Concerned that year-end giving might fall off the radar screens of alums consumed with adjusting to the pandemic, Andover Newton's Board of Trustees created a $25,000 match with dollars from the strategic reserve fund. Their strategy panned out. Donors exceeded the match target, giving a total of $346,938. Importantly, the number of alumni/ae giving to the Annual Fund increased as well, going up by 15 percent.

"In the end, Andover Newton need not have worried whether alums were remembering their seminary," Andover Newton Dean Sarah Drummond '93 B.A. said.

"The times in which we find ourselves have our alumnae and alumni rightly concerned about the future of leadership," Drummond continued. "They want to invest in future moral leaders who have the commitment and training to put principles into action . I am so heartened and grateful to the donors who have placed their faith in us."
To learn more about ways to support Berkeley, please email
Pamela Wesley Gomez
or call (203) 464-4659.
To learn more about ways to support Andover Newton, please email
Ned Parker
or call (203) 464-2287.
INSTITUTE OF SACRED MUSIC SHARES CONVERSATIONS FROM QUARANTINE
With the Covid-19 pandemic forcing cancellation of concerts, lectures, and other in-person gatherings, the ISM launched a series of Zoom events in spring semester. Titled "Reflections from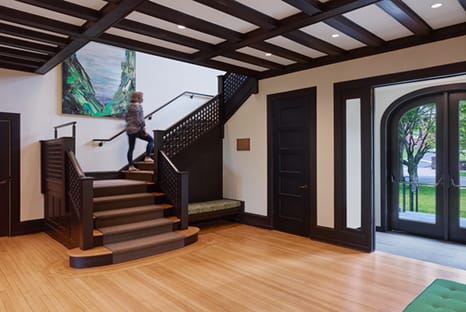 Quarantine," the series features video interviews with ISM and YDS faculty members including Teresa Berger, whose expertise in digital worship (including her 2018 book, @Worship: Liturgical Practices in Digital Worlds) has made her a widely consulted source on virtual worship during the pandemic. Other faculty members interviewed for the series include Abdul-Rehman Malik, Bryan Spinks, Markus Rathey, and Felicity Harley. The ISM plans to produce new interviews to add to the series throughout fall semester.
2019–20 FACULTY NEWS: RETIREMENT

Professor HARRY ATTRIDGE retired after a storied career as a New Testament scholar and a transformative dean of YDS (2002–12). Attridge held a Sterling Professorship, the only faculty member at YDS to do so. He is the author or co-author of nine books and editor or co-editor of twenty-four books and was elected to the American Academy of Arts and Sciences in 2015.

2019–20 FACULTY NEWS: RECOGNIZED

The American Academy of Arts & Sciences, which recognizes world leaders in their fields, conferred membership on ADELA YARBRO COLLINS, Buckingham Professor Emerita of New Testament Criticism and Interpretation. Collins served on the YDS faculty for fifteen years, retiring after the 2014–15 year. Dean Greg Sterling hailed Collins for her accomplishment and her "illustrious career as a New Testament scholar."

2019–20 FACULTY NEWS: NEWLY TENURED

MICHAL BETH DINKLER is a specialist in the New Testament with a focus on the narrative dimensions of the text. She won an Inspiring Yale Faculty Award in 2016 for her teaching. She has published two works: Silent Statements: Narrative Representations of Speech and Silence in the Gospel of Luke and Literary Theory and the New Testament.

2019–20 FACULTY NEWS: RETIREMENT

PETER HAWKINS retired at the end of fall semester. Professor of Religion and Literature and a renowned Dante scholar, Hawkins spent forty-three years in the classroom, most of it at YDS. Founder of the School's Literature and Religion program in 1976, Hawkins has authored more than a dozen books on, among other subjects, the Divine Comedy, Flannery O'Connor, and women in the Hebrew Bible.

2019–20 FACULTY NEWS: PROMOTION

ERIKA HELGEN was promoted to Associate Professor of Latinx Christianity. Helgen is a historian who specializes in Latin America. Her first monograph, Religious Conflict in Brazil: Protestants, Catholics, and the Rise of Religious Pluralism in the Early Twentieth Century, came out in June.

2019–20 FACULTY NEWS: RETIREMENT

Professor JANET RUFFING is retiring after leading the program in Spirituality for the last decade. A Catholic sister, Ruffing has published five books and numerous articles on spiritual direction and supervision, mercy spirituality, female religious life and leadership, kataphatic mysticism, prayer, and other spiritual subjects. As she transfers to emerita status, Ruffing looks forward to continuing her scholarship on the Parisian mystic Elisabeth Leseur.

2019–20 FACULTY NEWS: PROMOTION

CHLOË STARR was promoted to Professor of Asian Christianity and Theology. She heads the World Christianity program and is one of the world's authorities on Christian theology in China, bringing together literary and theological expertise. Her first book showcased the former (Red-light Novels of the Late Qing) and her second the latter (Chinese Theology: Text and Context).

2019–20 FACULTY NEWS: NEWLY TENURED

LINN TONSTAD is a specialist in systematic theology and queer theory. Her first monograph, God and Difference: The Trinity, Sexuality, and the Transformation of Finitude, argues that queer theory creates a concept of communion without subordination in God. Her second monograph is Queer Theology: Beyond Apologetics.

2019–20 FACULTY NEWS: RETIREMENT

Professor ROBERT WILSON '67 B.D. enjoyed fifty-six years of affiliation with Yale, first as a student and then for forty-eight years as a member of the faculty. He was the Hoober Professor of Religious Studies at Yale and Professor of Old Testament at the Divinity School. Robert authored three influential books, including the acclaimed Prophecy and Society in Ancient Israel.
EXEMPLARY VOLUNTEER ASSUMES TOP LEADERSHIP ROLE AT YALE
Jerry Henry '80 M.Div. is the twenty-sixth chair of the Yale Alumni Association (YAA), the first with a degree from the Divinity School. He is a past chair of the YDS Alumni Board, and currently serves on the Dean's Advisory Council. Henry has served YDS as a class secretary and class agent. In addition to YAA, he is on the boards of the Yale Alumni Fund and Yale Alumni Magazine, and he has volunteered as a Yale Alumni Schools Committee interviewer. Henry is Managing Partner at Alexander Haas, a leading consulting firm for non-profit organizations.

YDS PARTICIPATES IN CELEBRATION OF WOMEN AT YALE ANNIVERSARIES

The 2019–20 academic year marked two major milestones in Yale's history: the fiftieth anniversary of the matriculation of women in Yale College and the one hundred fiftieth anniversary of the first women students at the university.  All Yale schools commemorated the milestones in ways unique to their own history and culture. YDS participated fully.

Highlights of the YDS celebration of women were:

Every endowed lecture at YDS was delivered by a woman
YDS welcomed ten new faculty and staff members, seven of whom are women

With Laura Nasrallah's appointment as the Buckingham Professor of New Testament Criticism and Interpretation, the YDS tenure-track faculty became more than 50 percent female
All the Divinity School's alumni/ae awards were given to women who have demonstrated exemplary leadership in their lives and careers

The School's Sarah Smith Gallery hosted an exhibition of the work of the Vienna-born artist Charlotte Lichtblau
The YDS Library hosted an exhibition titled "A Herstory of Yale Divinity School" showcasing the achievements and activism of YDS women
Reflections, the Divinity School's magazine, devoted its Fall 2019 issue to articles by and about women
YDS published research by Ann-Catherine Wilkening '19 M.A.R. about the earliest women of YDS, revealing that women have been attending YDS classes since 1907 even though they were not allowed to enroll until 1932

"The history of women at YDS is rich and worthy of remembrance," says Carolyn Sharp '94 M.A.R., '00 Ph.D., Professor of Homiletics and coordinator of the Divinity School's 50/150 celebration. "Brilliant and gifted women have had to fight for access to theological classrooms, ministerial formation processes, doctoral programs, and leadership roles."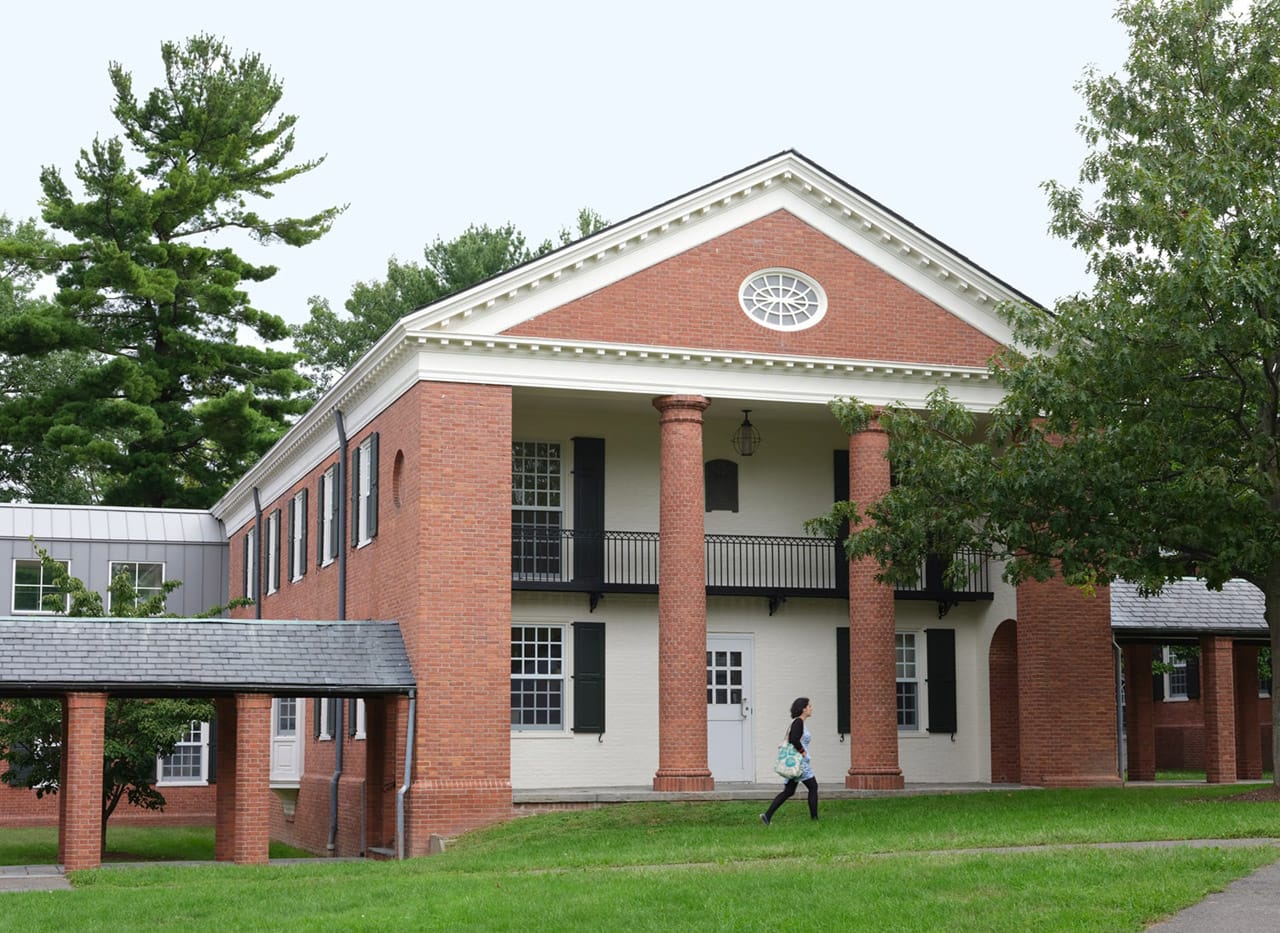 Financial Summary
JULY 1, 2019 — JUNE 30, 2020

2019-20 Revenues
Student tuition & fees
$ 8,686,027
Endowment & investment income
22,442,204
Gifts for current operations
2,665,613
Grants
398,000
Other revenues
3,845,886
Total revenues
$ 38,037,730

2019-20 Expenses
General operations
$ 17,529,184
Financial aid
6,995,915
Compensation & fringe benefits
12,732,434
Operating expenses subtotal
$ 37,257,533
Prepaid expenses (gifts, grants)
780,197
Total expenses
$ 38,037,730
Everything we do is possible because of our donors.
We are grateful to those who help us pursue our mission of teaching and forming students for service to church and world as we foster scholarly engagement in a global, multi-faith community.
Thank you!